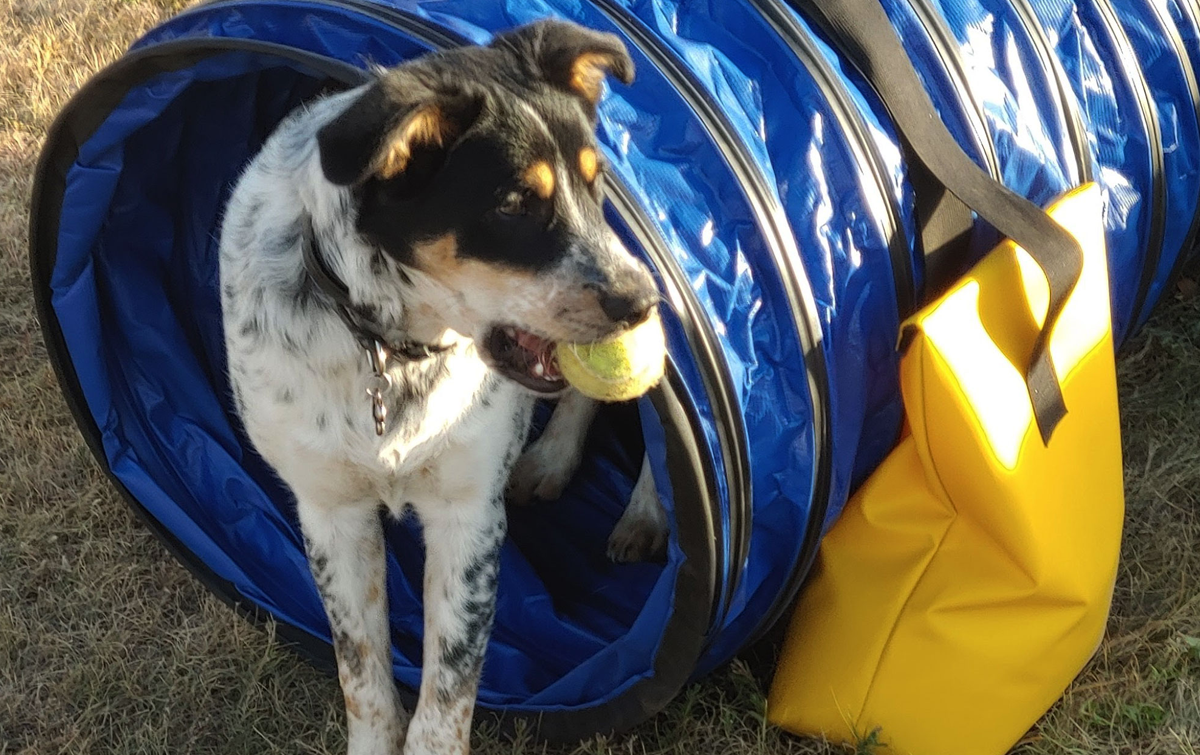 Kimberley Chisholm & Hawkeye
Handler & Trainer // Agility Dog
"This post is in honor of a dog that has passed. Hawkeye was a 'foster fail' from the Humane Society. A Heeler Mix that always had lots of energy and was smart as a whip. We never competed, but we did agility for fun in classes and at home. We purchased this tunnel to practice and keep the fun going. When I look at this photo, I can see that he is saying "Fly ball or Agility... I can do it all!""
Their Gear: "We purchased your Competition Agility Tunnel and your sandbags because my agility instructor said you have excellent, durable products. I can now vouch for that, too. Also, we love supporting a local business."
Submit your Featured Paws here for a chance to win next week!
Find our previous Featured Paws here.