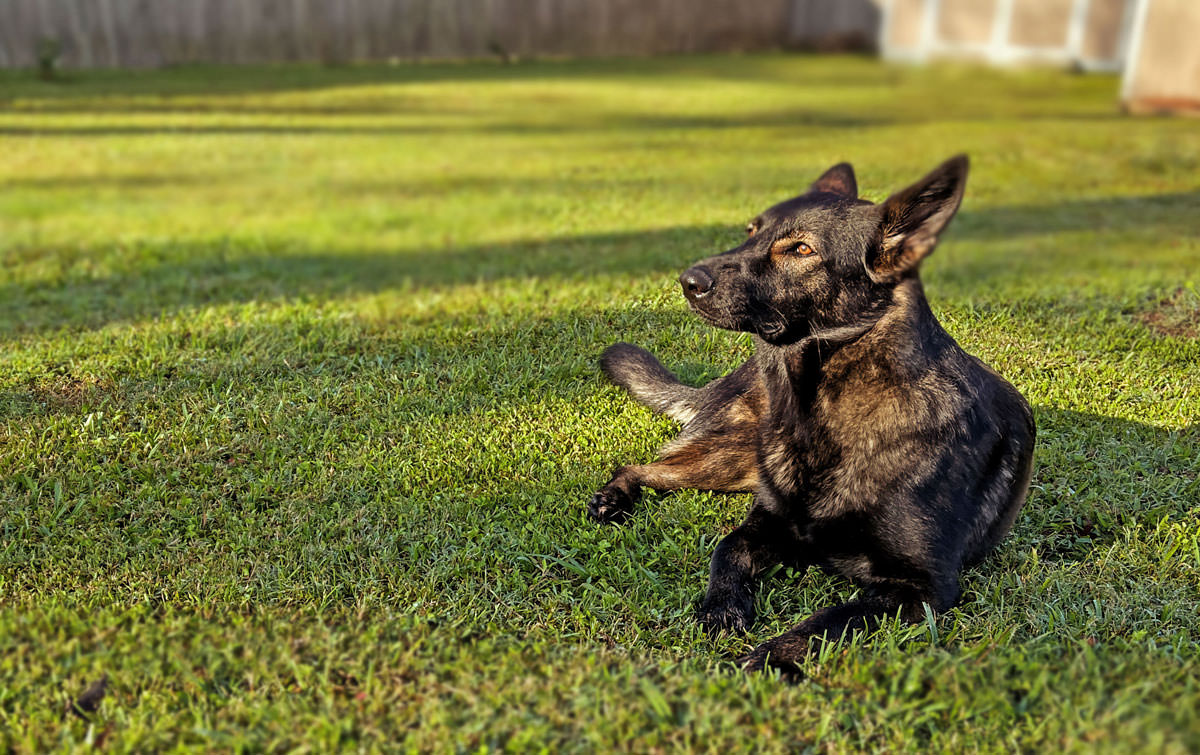 Ben Balser & Luna Belle
Dog Trainer // Companion & Working Dog

"I used to co-run a dog training business, but things have changed. I have lost two GSDs dealt with a very bad personal situation (outside of my control), which caused me to lose a lot in my life.

I found Luna Belle at a shelter. She is a pure bred, black brindle, from a working line. She is by far the most laid back and smartest dog I've worked with. Also, the most emotionally sensitive.

We've taken care of her heart worms, and all of her exaggerated fears have been addressed over the past year I've had her. Mainly, she rescued me, as much as I rescued her. She is my world, and has inspired me to get back into dog training professionally and explore dog photography as a potential second career."

Their Gear: "We use the weave poles and high jumps and love the various harnesses that I've accumulated over the years. I find even the lower end models to be very affordable and durable. Well crafted products, they ship quickly, very happy with J&J."
Submit your Featured Paws here for a chance to win next week!
Find our previous Featured Paws here.