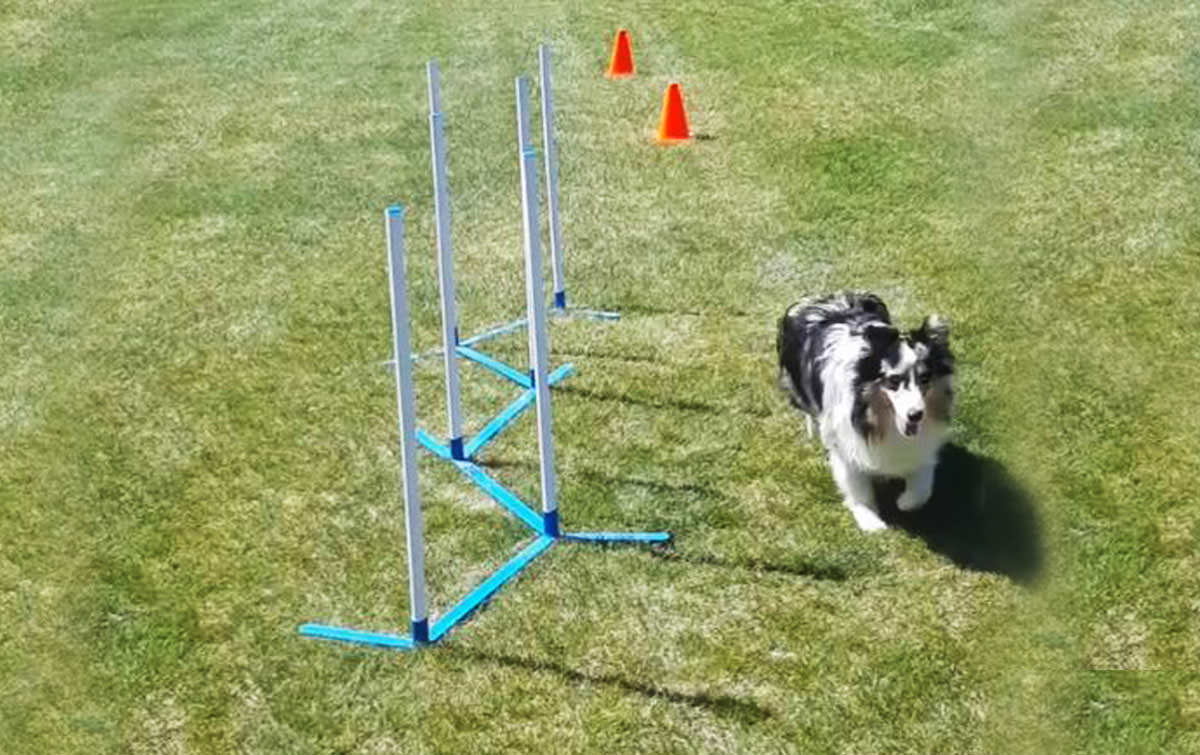 Cathy Lursen & Conley
Handler // Agility Dog
"I've always wanted to do Agility with a dog. I tried with one of our puppy Irish Wolfhounds. She loved her little tunnel, but in puppy class she fell off the 3' dog walk (I caught her). It scared me, so we put that aside and did conformation and Rally. After 50 years of being "in" dogs, I have an Agility Miniature American Shepherd. We're learning together and practice all we can at home on our mostly built & bought equipment. Conley has completed his Novice Agility and is ready for his first Open classes this weekend! He was followed quickly by Rosie, who is a different handful, but loves Agility. Everybody does Rally, and the aforementioned IW was the first RM wolfhound in the country. Conley has just completed his RM 2/19/21 and Rosie is on her way!"
Their Gear: "I've been doing Rally since it's inception with Afghans, Borzoi, and Irish Wolfhounds. When I got my own Rally signs, it was from JJDog. When they added Master it was another set of signs and some sign holders. When we started in Agility, we bought the jump set and the beginning weave poles. We've added a triple jump and solid jump and a more advanced weave set to our collection. Building with the parts we get from J&J is really easy. I also have added an Irish Wolfhound to the program and hope to be trialing her in JWW this summer."
Submit your Featured Paws here for a chance to win next week!
Find our previous Featured Paws here.