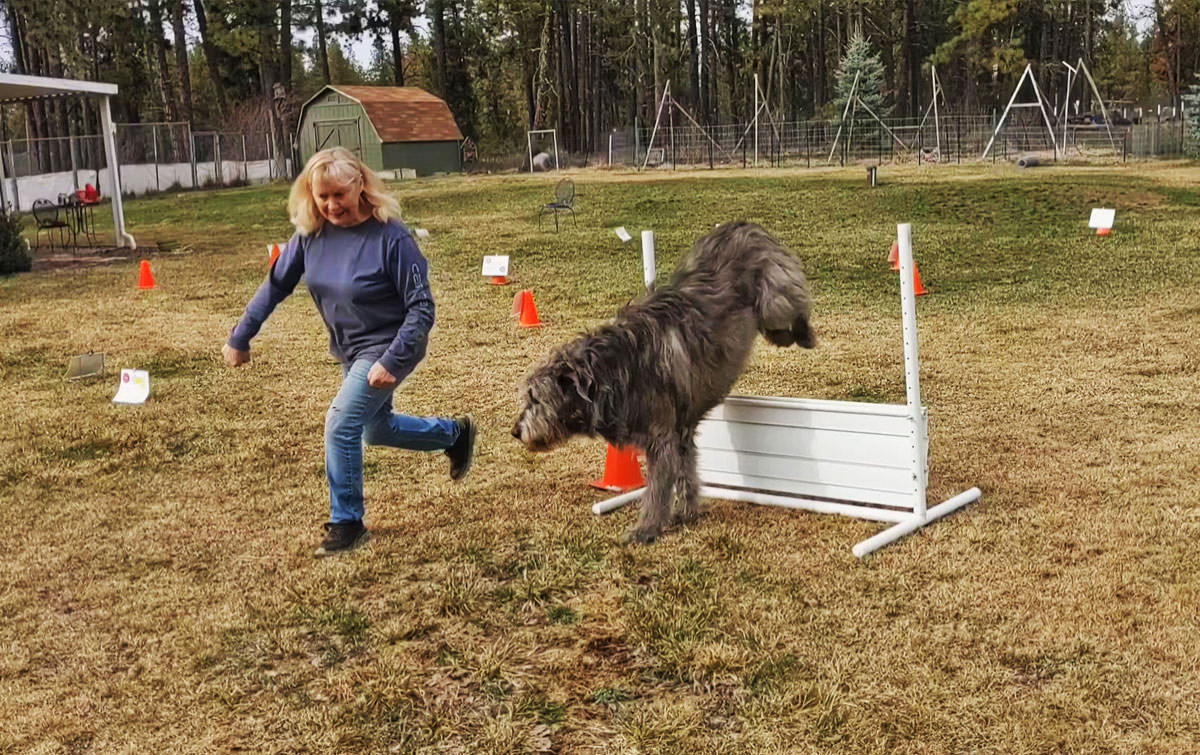 Cathy Lursen & Wilson
Dog Trainer // Rally & Obedience Dog

"Wilson is 6 years old, bred, born, and raised with his family. When he is not chasing hares he has been chasing plastic bags at Lure Coursing and Fast Cat events. He has been a busy guy showing in OB and Rally and just finished his Rally Advanced Title this month. Although not his favorite thing to do, he does it for his people."

Their Gear: "Wilson is shown jumping the high jump of the Practijump set. It's a great set and we use it for Rally and OB. There are a few of the metal Rally sign holders that i got after I had gotten the cones. They help fill in with what I need and they work much better for holding the jump signs. I first purchased the Rally signs from J&J before Master Rally was a class, and then I had to upgrade and purchase the new set with the Master signs! They were invaluable when I was training Wilson's 2 sisters who became the first and second Wolfhounds to gain their Rally Master Titles. They have gotten a lot of use, not only throughout the last 10 years (or more) but, more recently with Covid and the inception of Virtual Rally."

Submit your Featured Paws here for a chance to win next week!
Find our previous Featured Paws here.