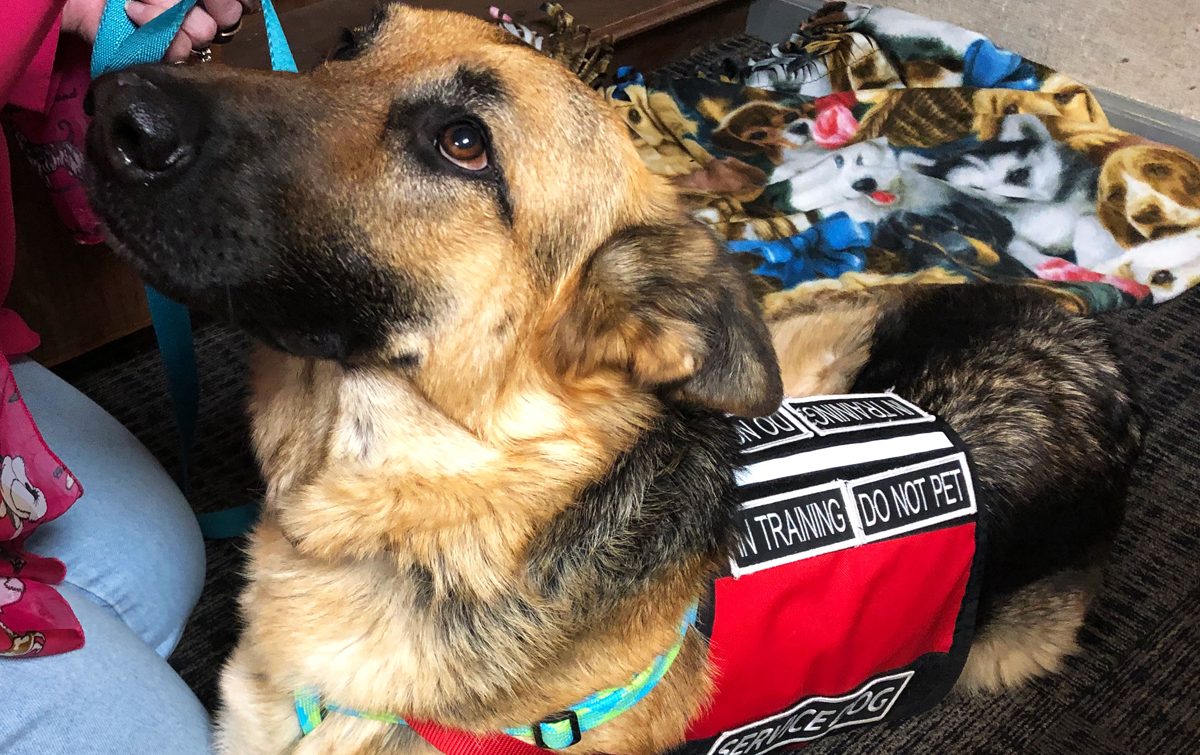 Cheryl Fisher & Petra
Non-Profit Organizer & Trainer // Service Dog
"I belong to an organization that considers service dogs so important that it is our international project.

I began looking into the availability of service dogs in my home state, and was appalled to learn how far away most folks would have to go (or how much $$ they'd need) to get a service dog. I decided to take rescue dogs and train them to be service dogs; so TLC was born.

Petra is my dog and "spokesdog" for TLC; I have degenerative disc disease and arthritis so I have stability and life issues, I am training Petra to help keep me upright and pick things up for me, and help me around the house and outside in public.

I have been training dogs since I was a pre-teen, but now I have a bigger understanding of training and a dog's purpose. I am ABCDT certified and love helping others."
Their Gear: "We use collars, leads, and vests from J&J."
Submit your Featured Paws here for a chance to win next week!
Find our previous Featured Paws here.