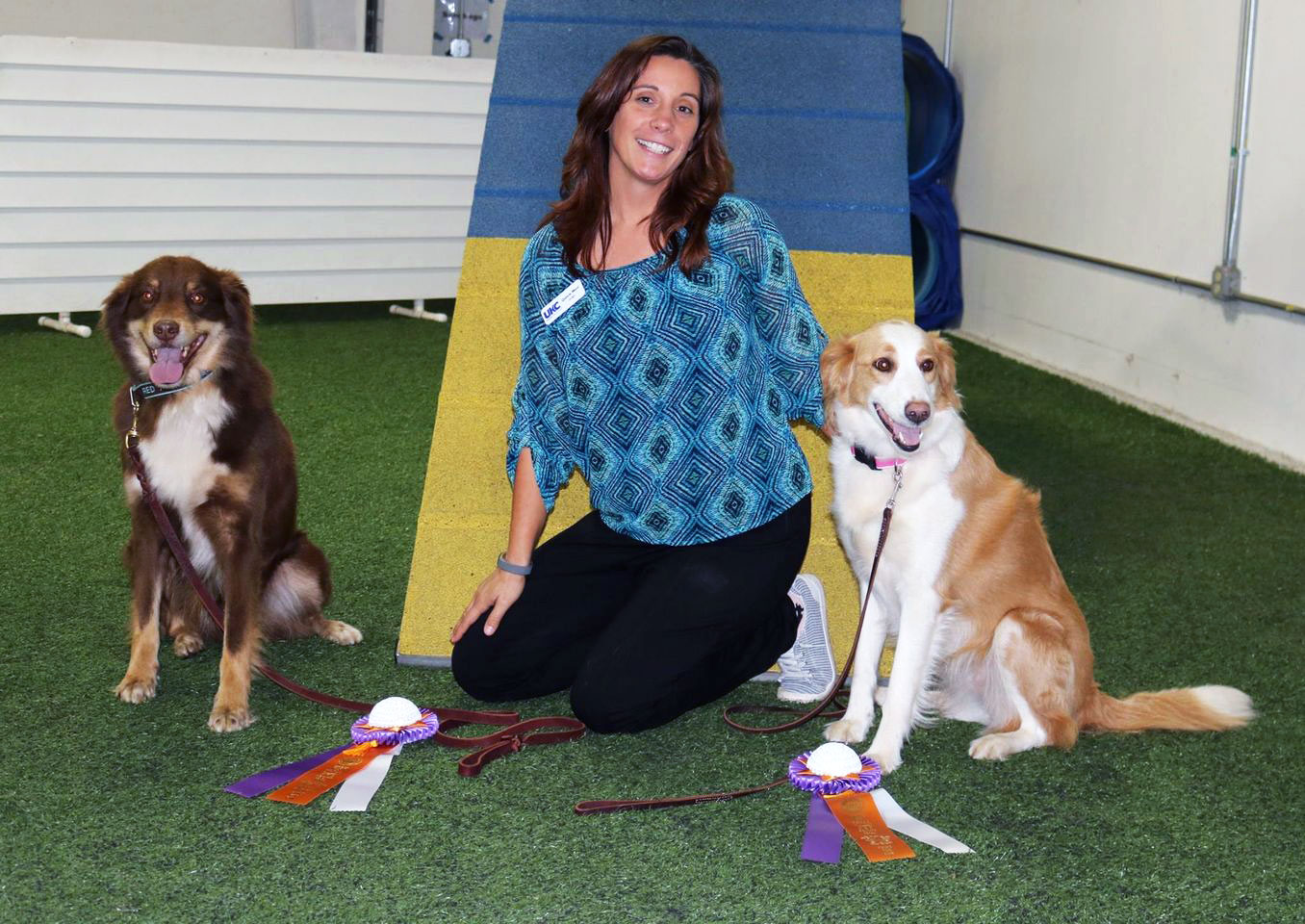 Cheryl Johnson, Red & Lily (posing with Judge Quencie Wend)
Agility Trainer // Therapy Dog Certification
"We live on a Pennsylvania farm and I raise English Shepherds. My dogs love competing in agility with me. I started agility when I retired, as well as some other dog sports, which included herding, scent work, tricks and therapy dog certification. We have progressed from disqualifying agility runs to High in Trials, and to ultimately making top dog on one of UKC's AGILITY All Star lists in 2020. We hope to be able to attend nationals this year, and to get back to therapy visits. In the photo I submitted, on this particular Sunday, Red was high in trial 1 and to my surprise, Lilly was high in trial 2. She had a really fast last run, with a judge sitting in the audience telling me she could have run faster if her handler ran faster (LOL!). So, have to work on my sprinting. They are wearing their J&J leashes as they pose with the judge (Quencie Wend)."
Their Gear: "I love your leather leashes! We have a variety of lengths and widths that I use for my 8 dogs. They are the only ones that I use. They feel so great in my hand and get better with use."
Submit your Featured Paws here for a chance to win next week!
Find our previous Featured Paws here.