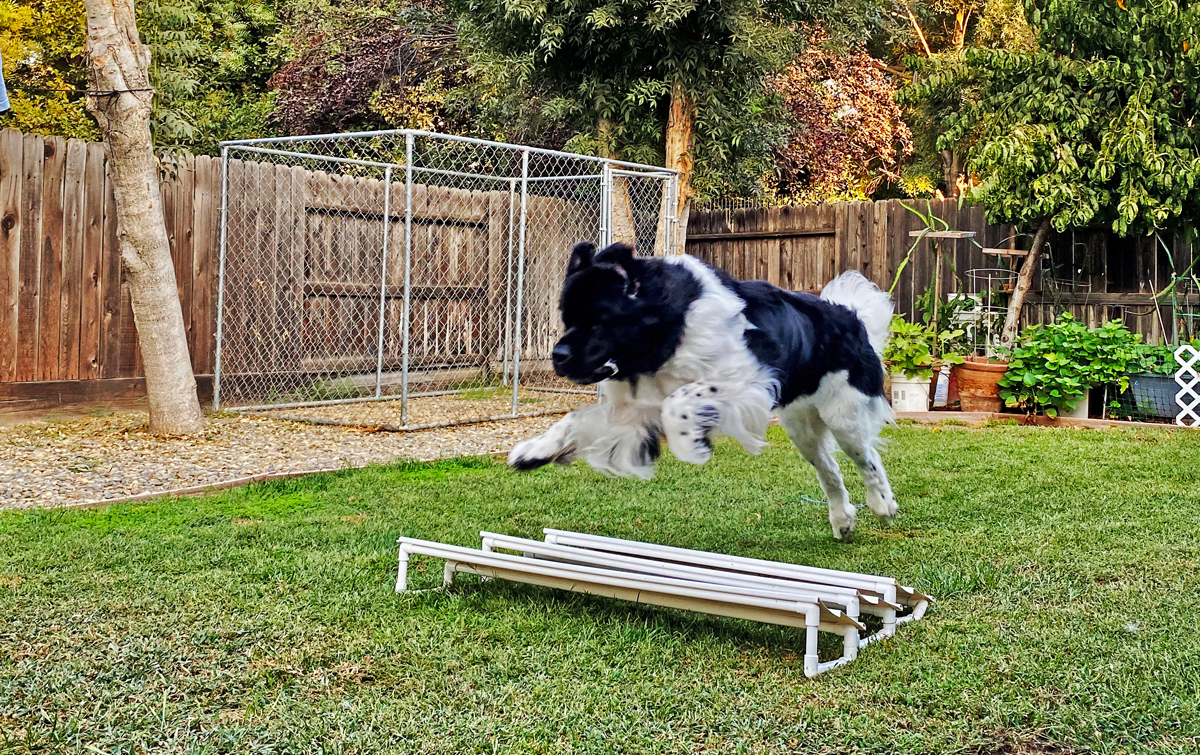 Dana Kuo & Archer
Handler & Trainer // Companion Dog
"Archer is a Newfoundland, yet oddly enough he has never enjoyed swimming. With his big brother, Flint, by his side, Archer endured learning to be a water dog (temporarily at least).

But all that work came to a halt earlier this summer. Flint passed away at the age of 12 years and 2 months. And, without big brother's steady encouragement, Archer really struggled with his confidence in the water. Now just a few months removed from Flint's passing, even despite gentle coaxing, he was entirely turned off to water work.

That's okay though....

Archer is a young, active boy, with too much energy to burn. And so, without swimming to stimulate mind and body, he was driving me up the walls!

On a whim, I dug some old broad jumps that I had purchased from J&J over a decade ago out of storage, set them up on the lawn, and told Archer that since he didn't want to swim he had better pick a new activity. It was love with that first leap! Archer took to jumping the way a Newf would normally take to water, but I guess he's not quite normal. We found something he enjoys though, and thankfully it keeps him busy (and me sane)."
Their Gear: "The plastic broad jumps are wonderful. I bought them so long ago, used them often, and they have held up wonderfully over the years."
Submit your Featured Paws here for a chance to win next week!
Find our previous Featured Paws here.