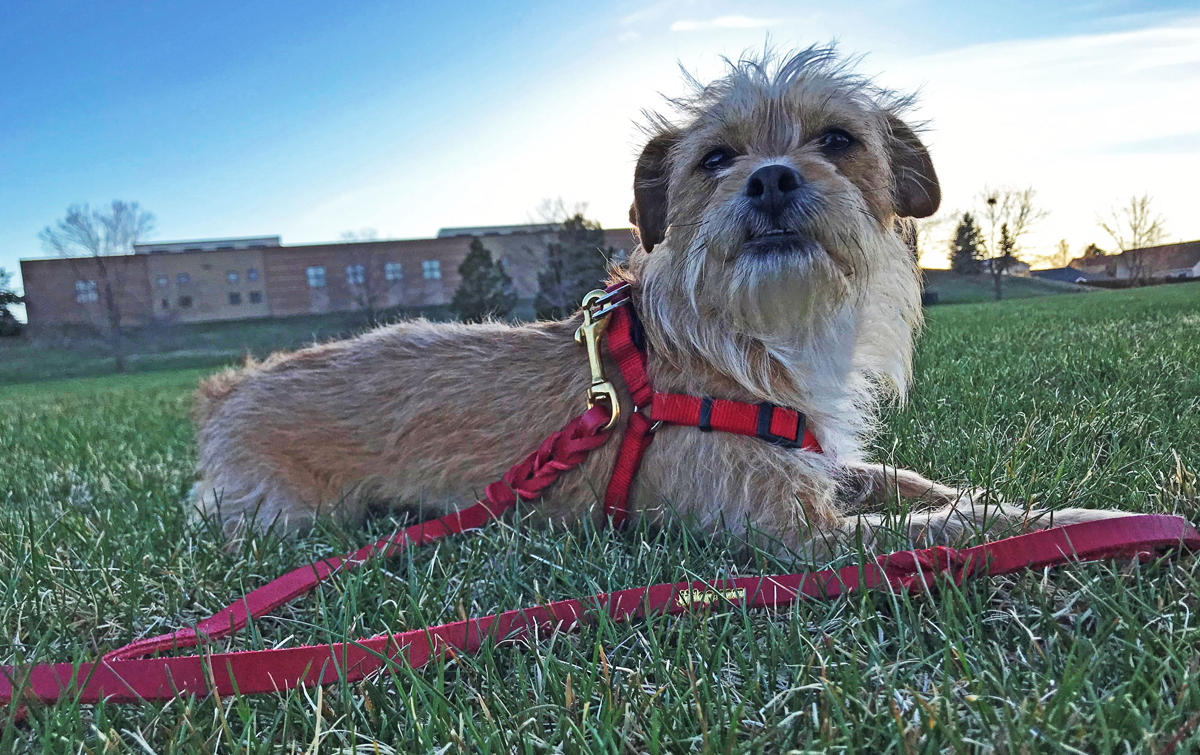 Desirae Leach & Lola
Trainer & Handler // Service & Therapy Dog
"Lola is the "grandpuppy" of my mother's mixed terrier (my mother also raised the parents). She was born November 2nd, 2019. At the time I had no interest in adding the responsibility of a dog to my daily routine. After all, I am a single mother to 4 children, work full time, and try to balance my children's schedule with my own.

A dog was the last thing on my mind. But, when I went to see the litter (and made the mistake of bringing my children), we all fell in love! Still uncertain about raising a dog, I was asked to watch 2 pups from the litter for a few weeks - a boy, Lucas and girl, Lola. After about a week of watching them, I was asked to take them in for their heart worm shots. So, naturally, I did.

Sadly, soon after their first set of shots, Lucas had a bad reaction and passed away within just a few days. Regardless of how sad I was, it left my 4 children devastated. It was hard to handle that sudden and shocking ordeal. ... I had returned Lola to my grandmother just a week or so after that, thinking I couldn't deal with raising her, or any dog. I had guilt and felt that it just wasn't for me.

About a month had passed; our house still filled with sadness. A stark difference from just a month prior when the kids were so much happier and active, with the dogs. I can tell that my kids missed having the dogs around as companions. The death of Lucas clearly had an impact on us, but not having a dog wasn't helping. It was then that I decided to get Lola back from my mother and raise her to be a companion/therapy dog.

Lola definitely thinks she's a big dog; not afraid of anything, anyone, or any other dog. Maybe it's just the puppy in her, but she's fearless! We spend a lot of time rafting, camping, hiking, and enjoying the beach. Throughout all of the adventures, she's by our side for every trip. She's been going through her obedience classes and certification for being a therapy dog, too.

All of this, and she's not even 2! We love our Lola girl."
Their Gear: "J&J Dog Supplies may not have a wide selection of products for small service dogs (Lola is 11lbs). But, where they fall short on variety, they make up for it with the quality of products. We love their leather leashes, their biothane leashes, the tugs and balls, along with all the treats!

Even though some items are a little pricey, I've found that you pay for what you get. The more expensive dog gear is well worth it. And, frankly the toys, treats, and balls are all fairly priced or cheaper than most other places. And, most products are American made! So, when it comes to trusting a company that supplies quality, look no further."
Submit your Featured Paws here for a chance to win next week!
Find our previous Featured Paws here.