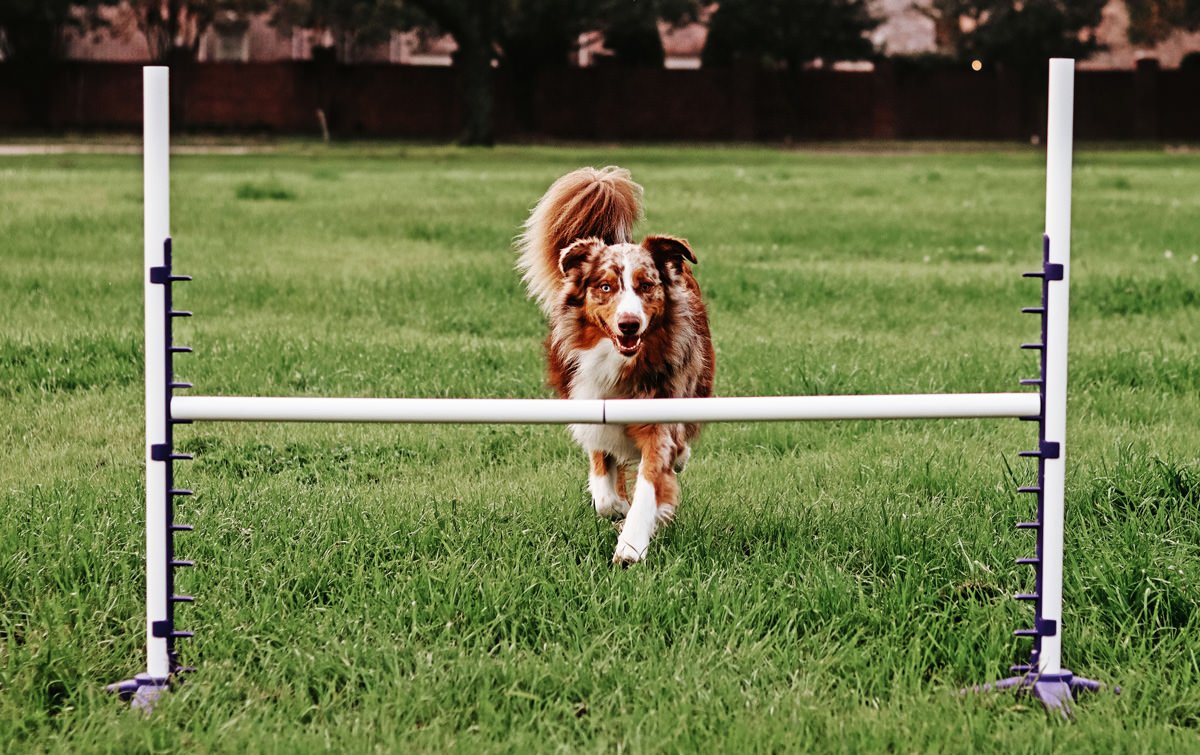 Elizabeth Hirs & Nutmeg
Handler & Trainer // Therapy & Agility Dog
@nutmegandhennessy

"Nutmeg is a red merle Australian Shepherd, with his majestically floofy tail, and he's my heart dog. I put huge amounts of time and research into finding the right breed for my lifestyle and goals - one of those goals being to try out agility with my pup!

Fast forward to now, and we've just completed five 6-week foundational class series (that's 30 weeks of foundations!) and we'll be starting 2022 in a novice competition level class! We're hoping to enter our very first trial this year, and hopefully bring home a Q or two. Nutmeg adores the sport, and I love strengthening our relationship through it together."

Their Gear: "All of our jump homework is done with jumps from J&J Dog Supplies. I love that there are affordable options that make complicated multi-jump drills possible to practice at home with our very own jumps. We also love the biothane leashes! They're so lightweight, durable, and you just wipe them clean. (You can never have too many leashes!)"

Submit your Featured Paws here for a chance to win next week!
Find our previous Featured Paws here.