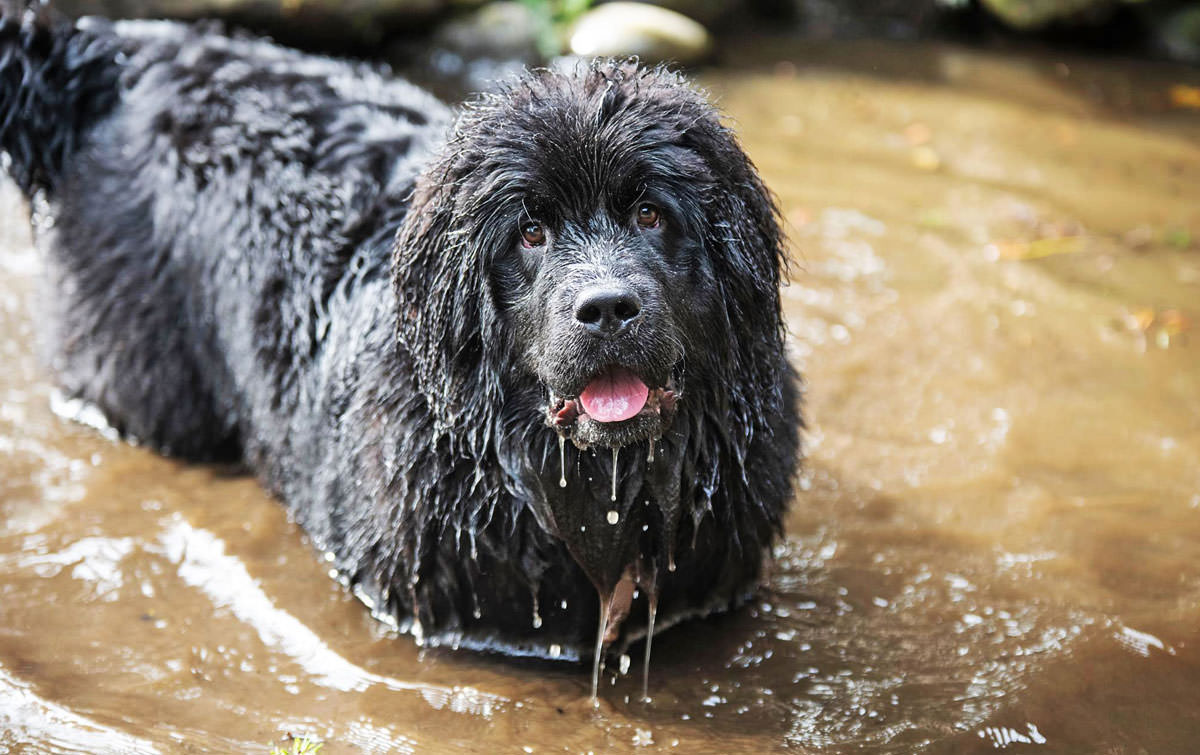 Heather Stark & Dublin
Handler // Companion Dog

"Dublin came to me after I had lost my service dog of 11 years. Although they were both the same Newfoundland breed, Dublin is very different from my first girl.

Dublin came with heavy hair, a pedigree and more energy than I thought I had the ability to handle. She was a little terror as a pup, and on more than one occasion I thought I had made a mistake in taking on this challenge. She discovered early on that she can reach whatever is on a counter; she eats anything even if it's not organic, and she is curious about everything.

Her favorite activity is stealing something from the kitchen - oven mitts, plastic bowls and bags, anything from any laundry basket she can reach, and slowly approaching the item, ever so slowly sneaking her muzzle over to the treasure, then grabbing it and running as fast as she can down the stairs and out her dog door into the back yard! To her it is great fun to see the humans racing to rescue whatever she has stolen. And if she can get her mouth on a sock, watch out! She considers them dessert, and none of the many trips to the vet to remove them before they do damage, seem to dissuade her from thinking it is all great fun!

She is my "Dennis the Menace" dog and I admit, as senior citizen, I doubted my wisdom in taking on an animal that clearly was not ever going to be a service dog. She is a high-energy, four-footed challenge.

But something has happened over the last three years that we've spent together. She grew to adore me, never leaving my side, (except when she is racing out the door with a stolen treasure), laying her head on my lap when I am having some down moments and rolling her big brown eyes up to make contact with my own. Sometimes in the middle of the night I feel her wet nose on my dangling hand, and I know she and I have a bond that is total and lasting. Not that I don't still get exasperated when she does damage or figures out how to reach a steak I've set out to thaw for dinner, because I do. But I also take comfort when she sleeps next to my bed.

I light up inside when I see her swim like a seal pup in a lake or ocean. And I laugh when she goes onto the deck to take a dip in her kiddie pool. She is not the dog I thought I would get, but she is, I think, just exactly the dog I need."

Their Gear: "We get tugs, fetch balls, and interactive treat toys because of her high energy and her overall desire / enjoyment of working a bit for her dinner and treats."

Submit your Featured Paws here for a chance to win next week!
Find our previous Featured Paws here.