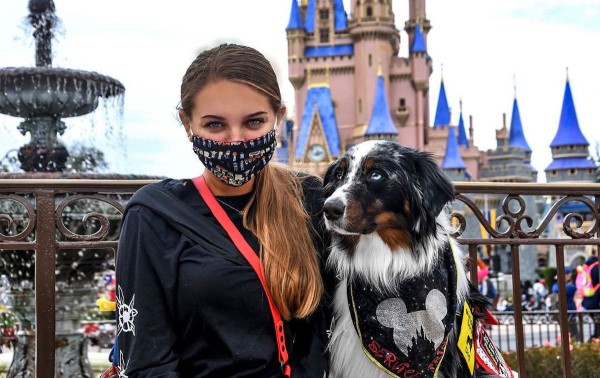 Jaime Simpson & Echo
Trainer & Handler // Service & Therapy Dog
"Echo is my seizure and medical alert service dog! He alerts to seizures before they even happen so that I can take emergency medication and find a safe place. He also alerts for other medical conditions. The level of comfort he provides is tremendous; allowing me to still go out and participate in activities, while not feeling vulnerable, or at risk.
Echo comes with me everywhere because his job is very important. Aside from being a service dog team, we also love to participate in dog sports together! We participate in Rally, Obedience, Dock Diving, Agility, and more! This gives Echo an outlet to release all of his energy and enjoy his purpose as a service dog partner for me. Our gear and training tools are very important to us because these tools help us better communicate with each other!"
Their Gear: "WE BUY AND USE A LOT OF J&J DOG SUPPLIES GEAR! From the braided leashes and collars, to Kong dummies, and Remington bumpers for the water. For Rally practice we rely on the Obedience books, Indestructible toys, ABC Drills, and much more! The J&J Dog Supplies gear helps us learn to communicate with each other and enjoy the world in a safe and fun way!"
Submit your Featured Paws here for a chance to win next week!
Find our previous Featured Paws here.