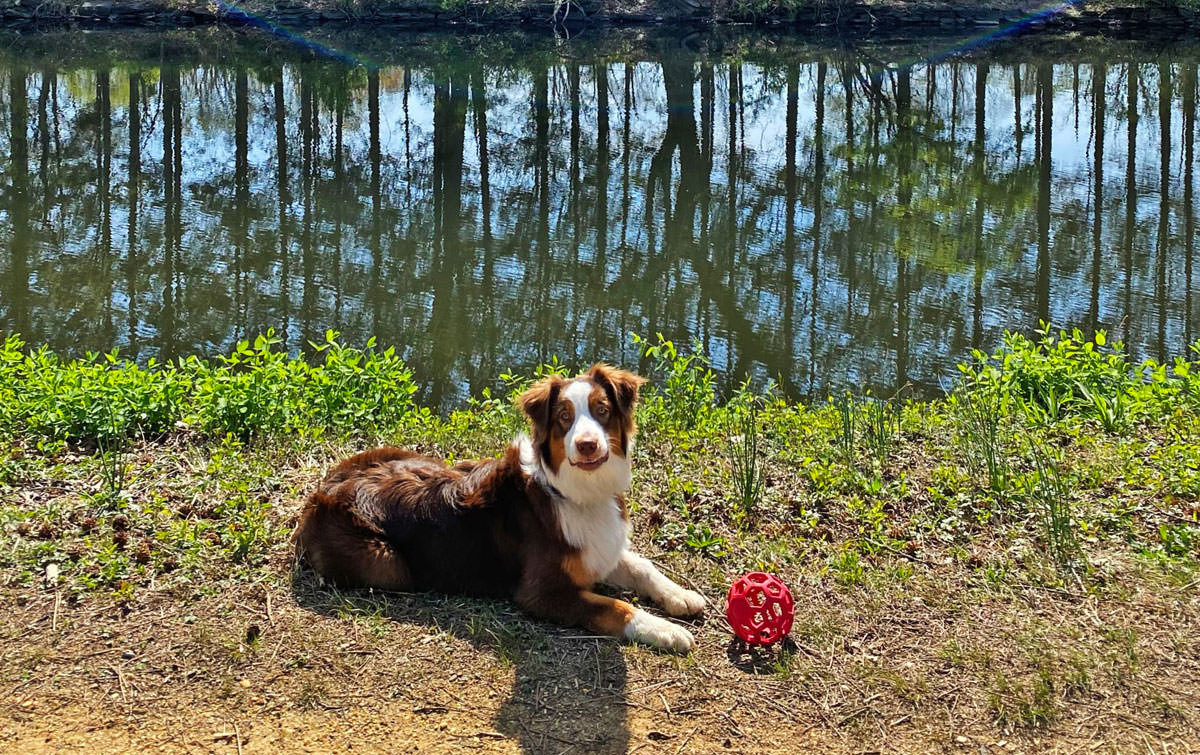 Jenny Higgins & Grace
Trainer & Handler // Obedience & Agility Dog
"Grace is my third Aussie. She was added to my family after the sudden loss of my 10 year old Aussie, whom died from a hemoabdomen liver mass. My first two participated in Agility, Rally, and Obedience competitions. Grace is still young, but has started obedience training and we plan to work in some agility training, with hopes of showing in both venues soon enough.

Grace is so unique and special. She is always happy, sweet, and just has a look about her; as if she's smiling! What's funny though, is that I actually found her via a Facebook post, and her name was Jenny. It seemed fitting that we were to be paired together. And so, after a night shift at work, I decided to take the long drive (from Pennsylvania to Kentucky) to get my new Aussie, "Jenny". After thinking for a few days I decided to switch her name to Grace. It was well thought out, as it was in honor of Grace Hudowalski - the first female to climb the 46 high peaks of the Adirondacks. I've always admired her and have been a big fan of climbing mountains. And so it was; Jenny & Grace.

Grace is a very active, very fun-loving puppy. She can entertain herself for hours with something as simple as a body of water or a cube of ice. And, when I return home after an overnight shift in the dog/cat emergency room, she's there to greet me in the early morning. We like to get our practice in early in the day, before and after our morning walk is best. Our time together in the morning, after work, is very important to both of us.

With her high energy and love of water, I'm considering training her for some other events; maybe Herding, Flyball, or even Dock Diving!"

Their Gear: "Variety of obedience and soon agility stuff for my new puppy. Grace's favorite toy is the JW Hol-Ee Roller"
Submit your Featured Paws here for a chance to win next week!
Find our previous Featured Paws here.