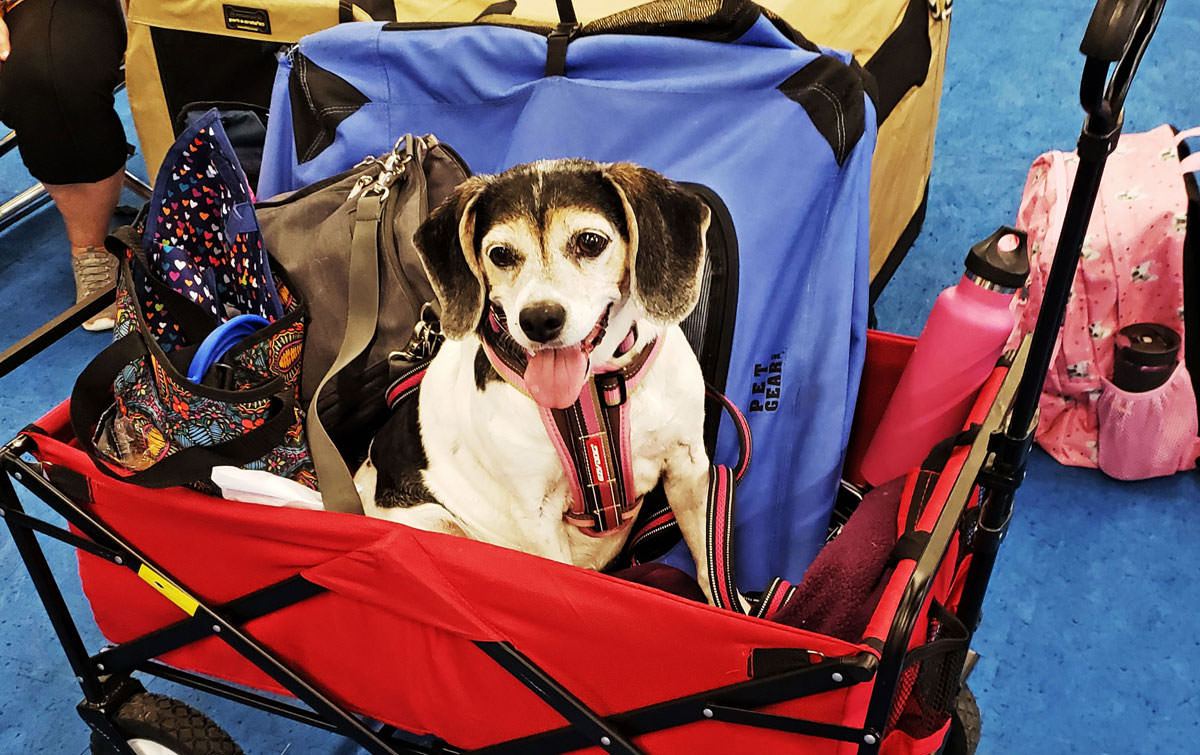 Judy Cherry & Fauna
Handler // Competition & Therapy Dog
"I adopted Fauna in 2011. I was looking for a couch potato, but I got a live wire. Never had experience with dog training before, so I found a fabulous trainer who taught by positive methods. In doing so, she recognized this little beagle girl was really smart, suggesting we train for dog competitions.

We began a journey no one believed either of us could achieve. In eleven years we now have our WCRL Arch MXx3, AKC Masters, CDSP OPEN, numerous AKC tricks titles (tricks are fun), NACSW NW1, AKC SNC, SNI, SNE, SAC, UKC Nosework Containers, Interior, exterior.

All of the training, events, and competitions are fun and amazing, but in 2015, Fauna kept checking my right chest area, sniffing it every morning. I decided I should schedule a mammogram, earlier than usual. Yes, there was a tumor. I am forever in debt to her, as she saved my life!

She also alerts to my anxiety attacks, by sitting on or beside me, until I can breathe. A heart dog, you ask? No, a life saving dog. And I'm so grateful for her."
Their Gear: "Obedience article bag, dumbbells, scent articles, leashes... Too much to list, as I love all your competition equipment and dog gear!"
Submit your Featured Paws here for a chance to win next week!
Find our previous Featured Paws here.