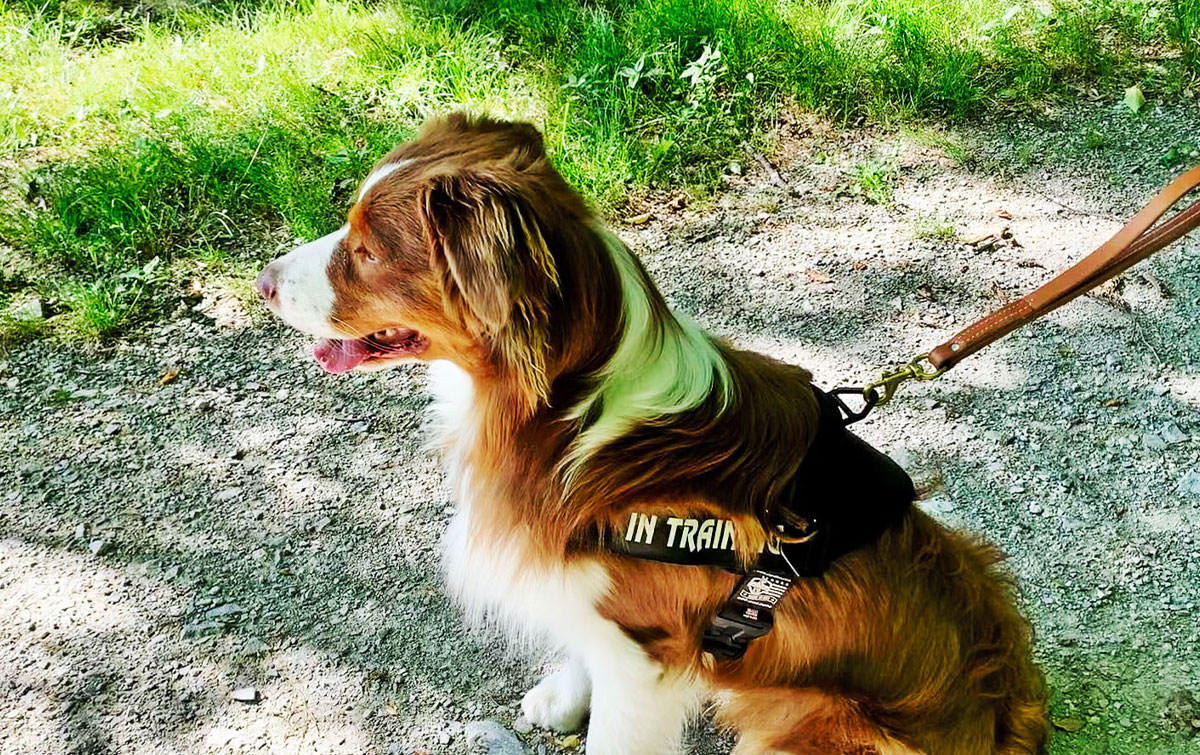 Lorie Allen & Morgan
Dog Handler // Therapy Dog in Training

"I first met Morgan when he was just 2 weeks old. I knew he was my special puppy because he was the only one who let me hold him and kiss his sweet face. He is now 8.5 months old and is becoming more consistent with his leash manners.

About a month ago he surprised me a few times. First, a family was approaching us with two little girls--one just 4 years old or so and another in a wheel chair. The littlest girl asked politely if she could pet Morgan and as I started to say yes, she ran up and flung her arms around his neck. He just stood there and enjoyed the attention. He is a 58 lb 8 month old Aussie and this was his first experience with a small human. He spent 15 minutes with these two little girls. My friends and I were in tears he was so good and the girls' family was so happy that such a nice big dog got to play with them.

On another hike, the next week, he met a person with a walker. She stopped. He sat. He was petted and praised. Another person stopped her electric wheel chair and he was happy for her to pet him as well. I've never had a dog so clearly tell me what they want their job to be. But, Morgan definitely has!

I've submitted my application to therapy dog training and just got him this new harness. Isn't he handsome?"

Their Gear: "Black Opportunity Harness and a double handled leather leash"

Submit your Featured Paws here for a chance to win next week!
Find our previous Featured Paws here.