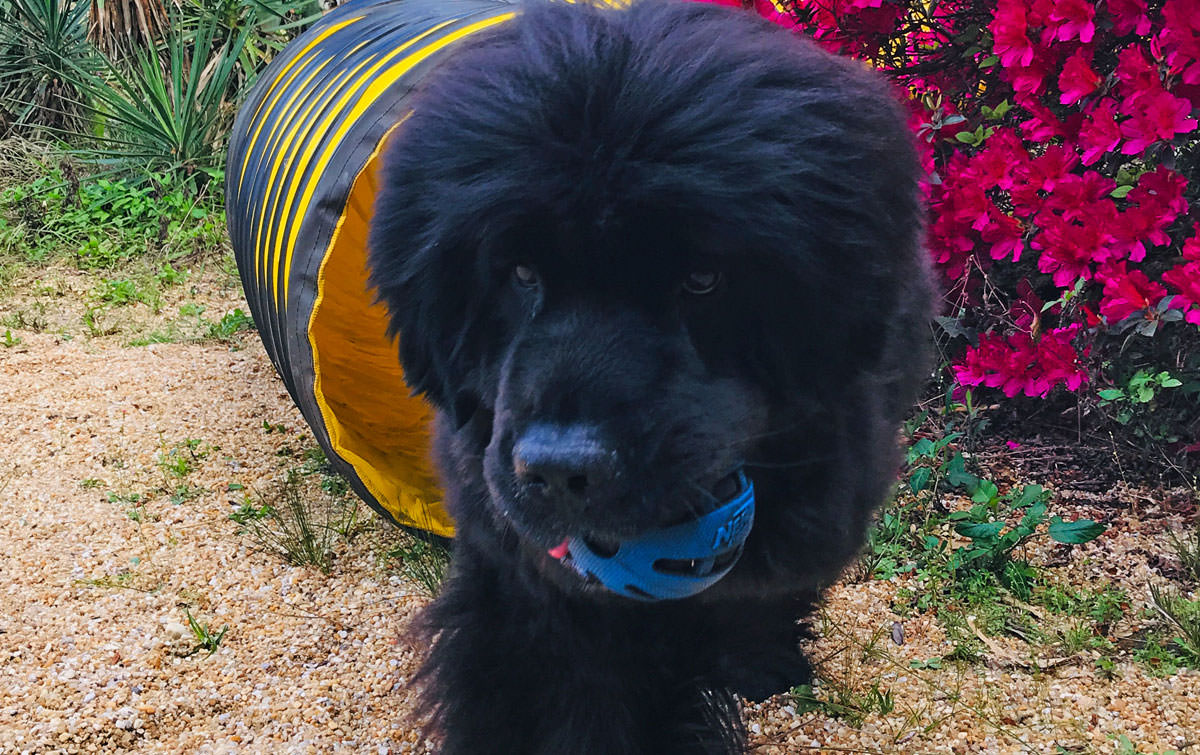 Mary Beville & Emma
Handler // Companion & Working Dog
"Emma came to us as a puppy, with the intention of being a companion to our rescue, Frankie. Both are large fluff balls, aka Newfoundland's.

Although Emma was acquired to be more of a companion to Frankie, she has become the best little sister and, in fact, has gone on to achieve many working dog titles! Because of her big stature, high energy, and child like playful personality, Emma is all about play time, and always has us smiling.

When she was just a pup, she would find anything to run through - boxes, behind furniture, you name it! Observing her behavior, we decided to get a tunnel. This lead to furthering her training and getting us more involved in the working dog field. As for the tunnel... She loves it! I have some great footage of the 2 dogs and my husband all in the tunnel at the same time. To put it frankly, she is the life of the party and loads of fun. Thank you for such great products."

Their Gear: "We use the 24" tunnel and several jumps. My dogs just love to run wild, so why not."

Submit your Featured Paws here for a chance to win next week!

Find our previous Featured Paws here.