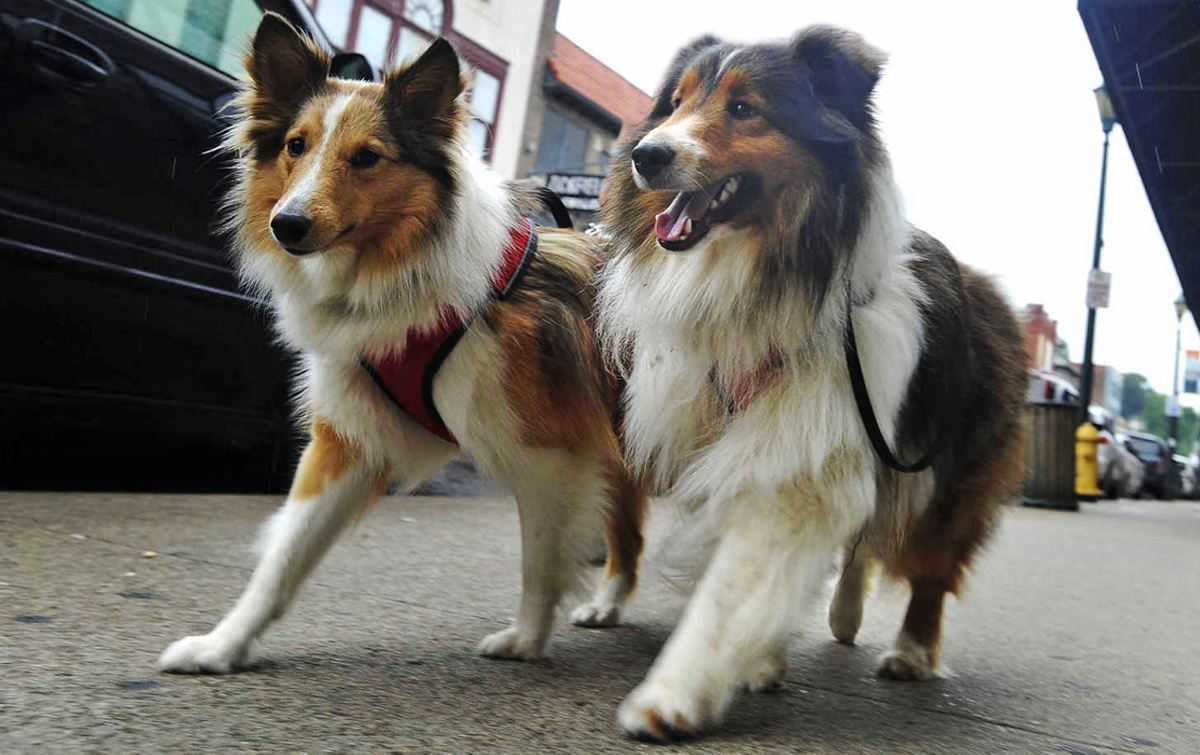 Mary with Ruddell & Lacy
Trainer & Handler // Rally Dogs
"Rudy and Lacy enjoy competing in Rally events, and are working toward their RACH.

They like to practice their jumping with the portable and easy to handle J&J Jump Set. Both are working toward their open title in Obedience, practicing daily, as I work with them to fine tune their skills. Usually, during our practice sessions, we use the awesome (perfectly fitted) J&J Dumbbells.

Both dogs hold multiple titles in various dog sports. And even through her cancer, Lacy loves to stay active.. She has enjoyed 2 years free of cancer now and looks to come back stronger than ever. When I got Lacy, I was told she would never amount to anything. Guess we showed them, huh? The largest ribbon in the photo belongs to Lacy."
Their Gear: "Dumbbells, Scent Articles, and the Jump Sets, because they are excellent quality for the price. J&J Dog Supplies has always provided above and beyond customer service."
Submit your Featured Paws here for a chance to win next week!
Find our previous Featured Paws here.