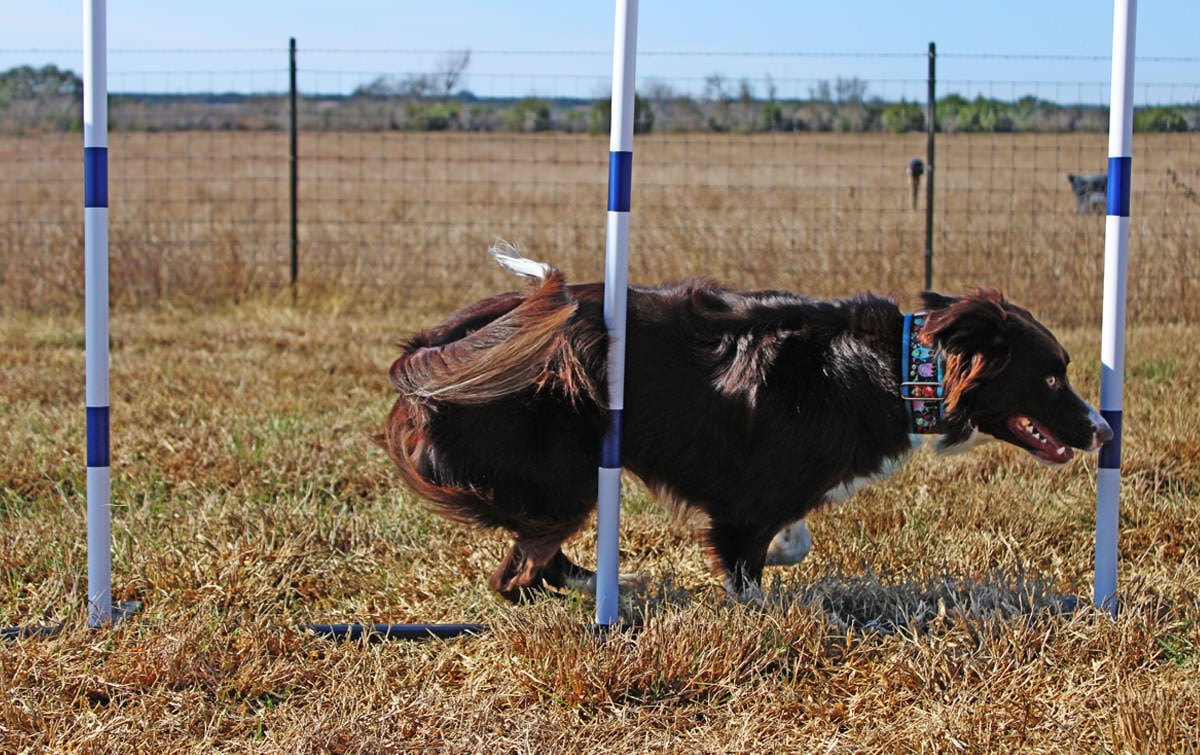 Portia Purfey & Chaka
Jr. Handler // Agility Dog
@3hillcountryhounds

"Chaka is a 2 year old Miniature American Shepherd and Border Collie cross. He is my Novice A dog and I am his Junior Handler.

He was a COVID puppy and has faced some challenges because of it. But, this past June Chaka earned his first NADAC agility Q. In the ~8 months since he has earned over 10 titles and has started competing in AKC."

Their Gear: We love the metal based weave poles!
Submit your Featured Paws here for a chance to win next week!
Find our previous Featured Paws here.