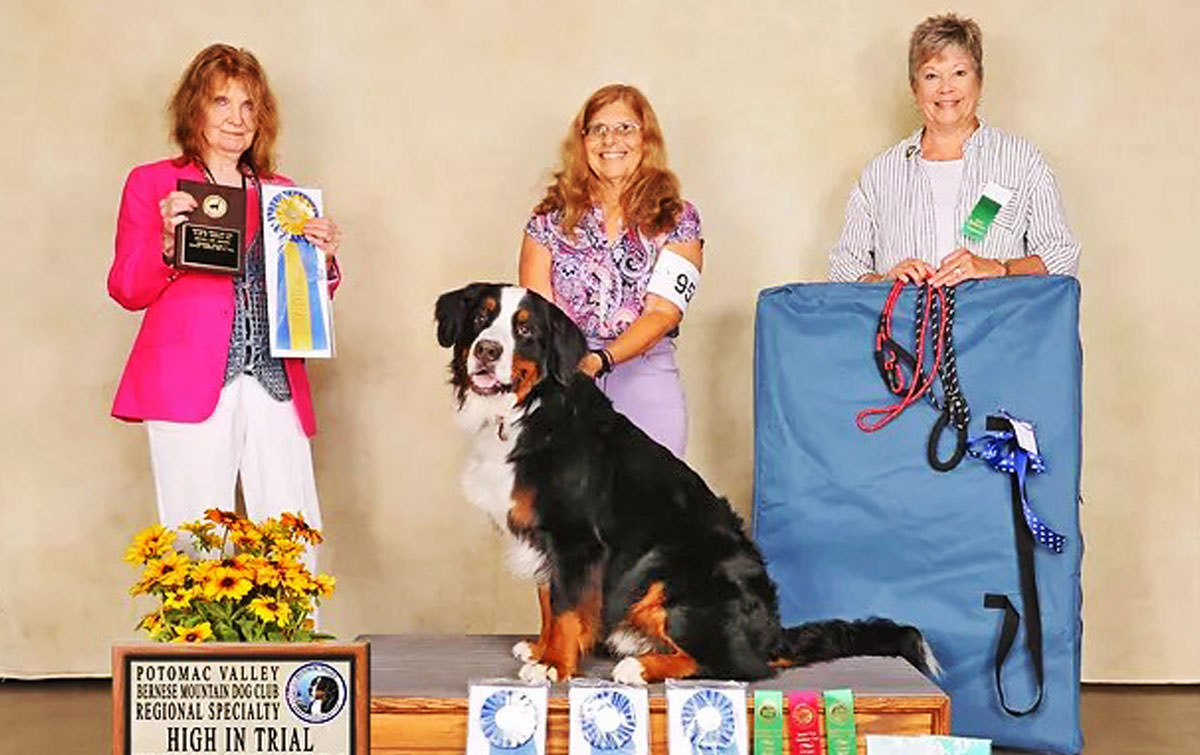 Robin Korotki & Hero
Handler // Competition & Therapy Dog
"Hero is a 5 year old Bernese Mountain dog.

He excels in obedience and rally obedience and had recently started agility, carting and tracking. He was the number one Bernese in the country for rally and number three working dog in his level. He recently injured his spinal cord doing agility though, so instead of shows we have been spending time in rehabilitation sessions.

We are taking baby steps to get back to competition, with hopes of a quick recovery. Hero also excels as a therapy dog (serves as a "loaner" dog for a boy in 4H), spending more time in that environment throughout his rehab.
It's apparent that he is determined to get back to full health, as he loves to work! Whether it is rally, obedience, therapy, carting, agility ... or his new love, tracking."
Their Gear: "We use your jumps, currently for rehab as a sort of canine cavaletti conditioning. We also love your tracking harness and your dumbbells and have recently purchased a turquoise leather lead. I can count on the quality and value with J&J Dog Supplies."
Submit your Featured Paws here for a chance to win next week!
Find our previous Featured Paws here.