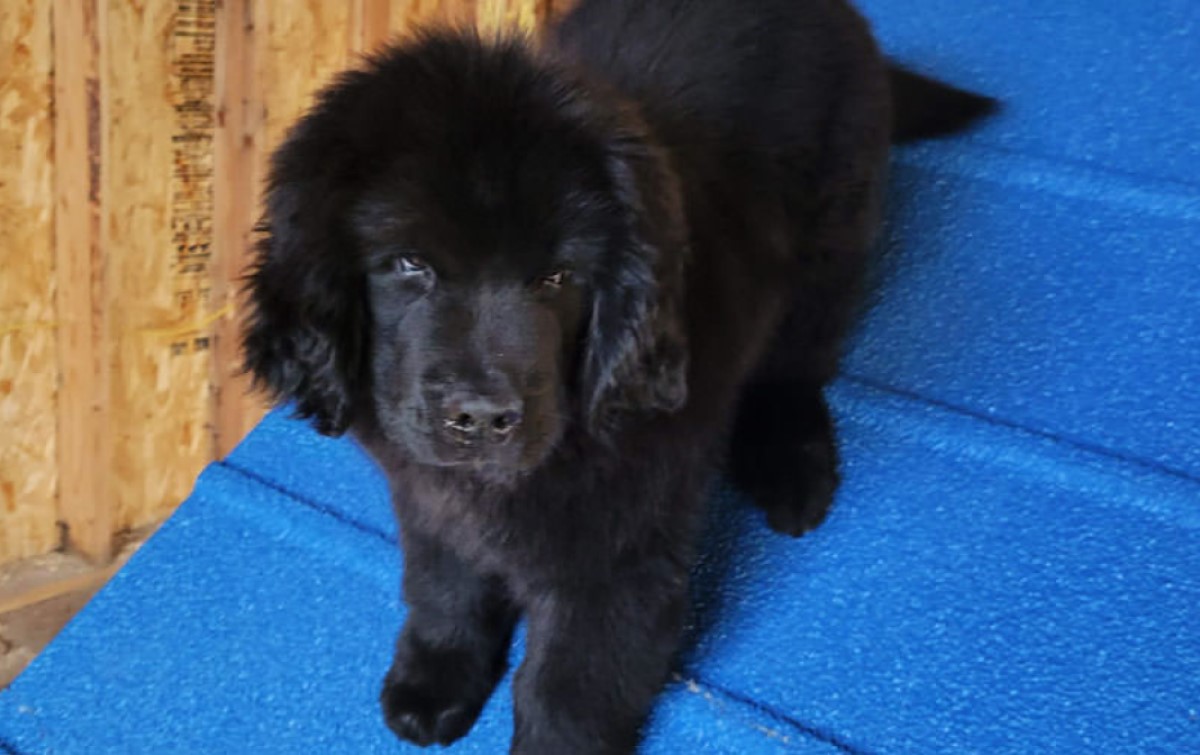 Jolene Ford & Thor

Handler & Breeder // Service Dog
"Thor, weighing in at 1.1 lbs at birth, was the only puppy from my Newfoundland's litter of puppies. Although disappointed I didn't have more puppies for service dog training, I embarked on the challenge of raising a singleton puppy into a playful, energetic, loving, service dog in training. At 10 weeks old, he loves all of our J&J agility gear, as it builds his confidence and balance. His large stature may require a second dog walk, to make a wider pathway, as he continues his fun-filled training."
Their Gear: Dog Walk, A-Frame, Closed Tunnel, Broad Jump, Teetor, Donut
Submit your Featured Paws here for a chance to win next week!
Find our previous Featured Paws here.