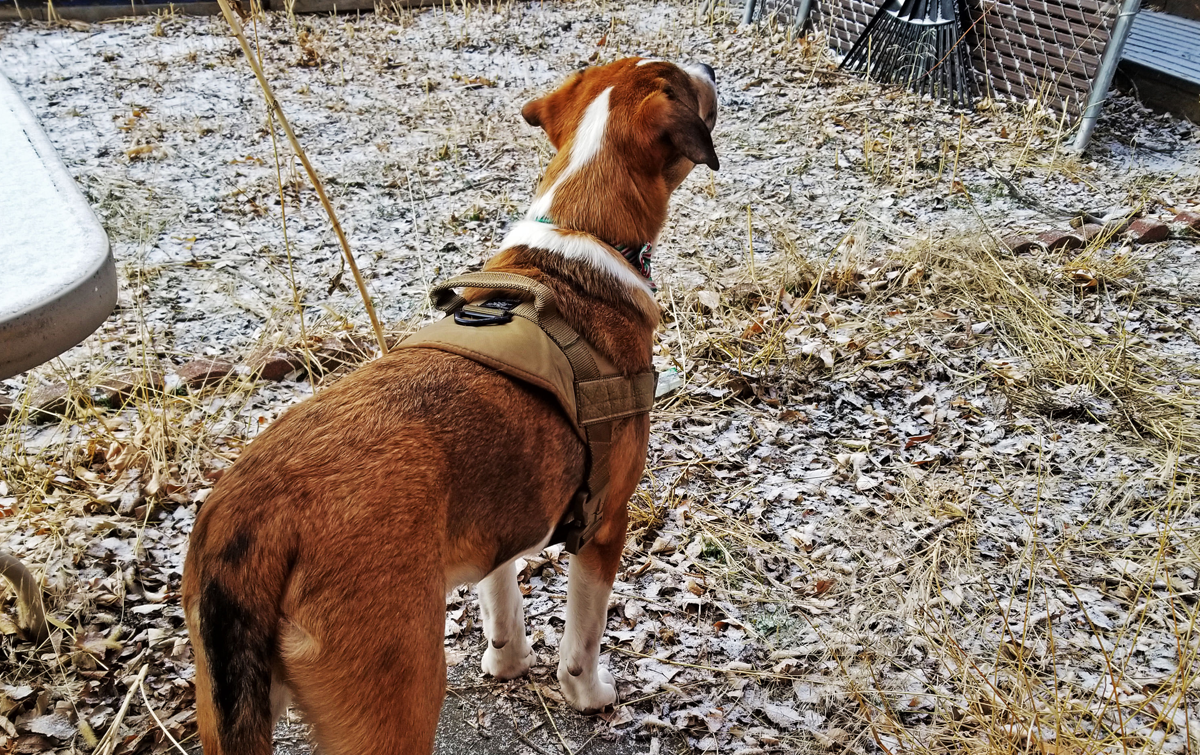 Kari Trexler & Beau
Handler // Foster Dog & Companion
"I wasn't planning on getting a dog when I did. But, as my best friend started fostering puppies I knew I would end up with one. I adopted the first puppy she fostered. Beau was 6 months old, had been returned to the rescue, waiting for a forever home, yet nobody wanted to adopt him. His former owners claimed that he was vicious and had injured both people and animals, yet had absolutely no evidence to corroborate this story. Seemed as though they weren't willing to take on the commitment and just wanted their money back.

After hearing the story through my friend, I just knew I was meant to help this poor pup. I brought him home one weekend to see if he would get along with my roommates and the other animals in the house, which he did. And so, with no doubt and within a few days, he was our newest housemate... We couldn't be happier to have him around.

Beau is a Border Collie, Australian Cattle Dog, American Bulldog, and Australian Shepherd mix, with the intelligence and stubbornness that goes along with those breeds. Most importantly, we are best friends."
Their Gear: "I use only J&J products for all of his training needs. He responds well to Charlie Bear treats, and loves both balls and chew toys. Kong and Ruff Dawg balls are his favorites! He gets excited the moment he sees his collar or leash, knowing we are heading out for some play time and training. Our roommate's dog also loves to join us for walks in her J&J gear. We always have a blast together at the dog park."
Submit your Featured Paws here for a chance to win next week!
Find our previous Featured Paws here.