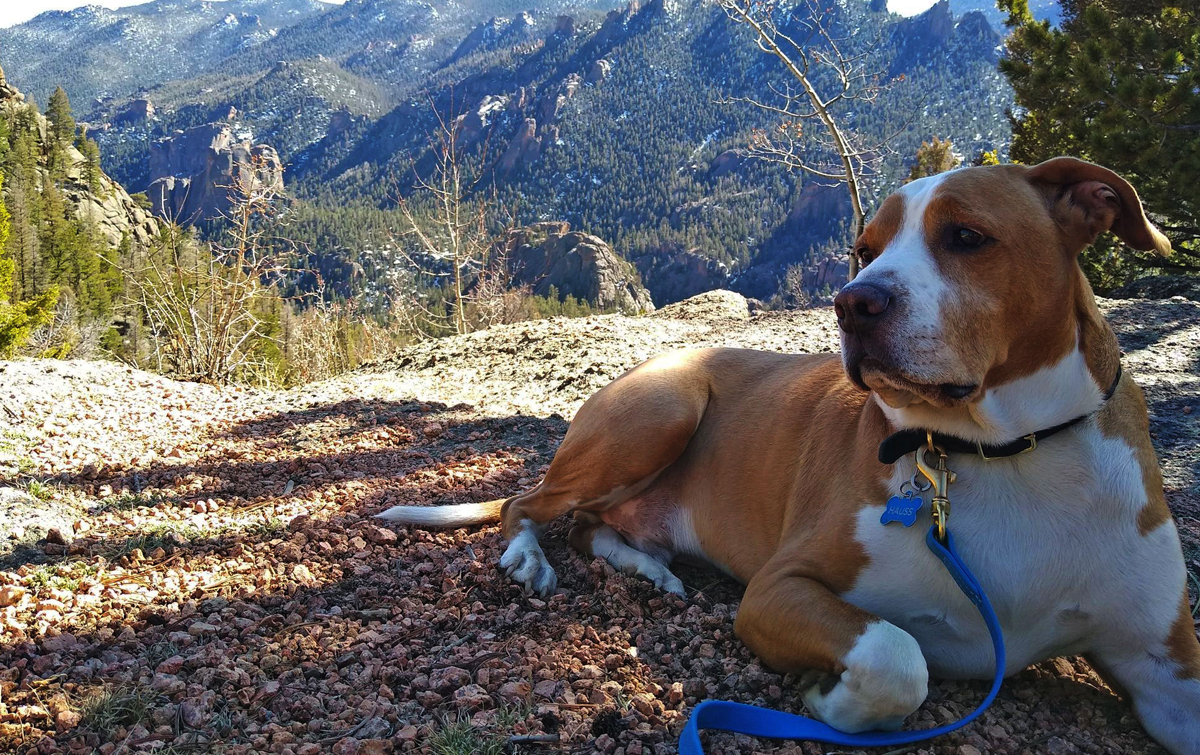 Kevin & Hauss
Trainer & Handler // Companion Dog
"Until you have a dog, it is hard to comprehend the meaning of man's best friend. To me though, that's exactly what my dog is.

Hauss came to me as a neighborhood rescue, no one was quite sure of his birthday or breed. Regardless, he has stuck with me over the years - even when I drag him along for one of my crazy adventures in the Colorado wilderness. Generally, if you're looking for him, he can be found asleep on his bed, yet somehow he always manages to greet me at the door, eager to say hi!

Hauss gets his name from his strength, although he is handsome and relaxed, he can be quite powerful when on a leash. Whether it's him getting distracted by a squirrel on an afternoon walk and attempting to run for that solid half second before the leash catches or taking lead on a hike and powering up a snowy hill, miles from civilization, he will do it with his tail wagging. It's good to know my gear won't fail when I need it, especially in the most crucial times.

No matter where we end up, Hauss doesn't seem to mind until the weather gets hot, which is alright because in Colorado its generally cool, if not downright cold! Whether he is hiking with me on single track trails, or getting love and attention from people in town, his tail is sure to be wagging! He can be pretty helpful to have around with a lifestyle like mine, especially with his great senses. He naturally alerts me to things along the trail before I see them, typically it's just other hikers but we have come across the occasional wild animal as well - such as deer and the occasional midnight mountain lion encounter.

Without a doubt I have yet to meet a dog that's nicer to people of all ages and animals of all kinds, than my Hauss. Although I believe his previous owners neglected and mistreated him, he still turned out to be the most gentile and loving dog I have ever met. After a brief time of learning my routine, and that I wasn't "leaving him", but rather I had to run errands, go to work, etc, he soon became one of the most loyal companions you could imagine."
Their Gear: "I love the leather collar we got, as it feels rugged and durable, but sits comfortably on Hauss. I went with the Biothane leash, as I wanted something that could withstand the Colorado elements, be easy to clean, and not have that mildew smell that often lingers on leather leashes.
Submit your Featured Paws here for a chance to win next week!
Find our previous Featured Paws here.