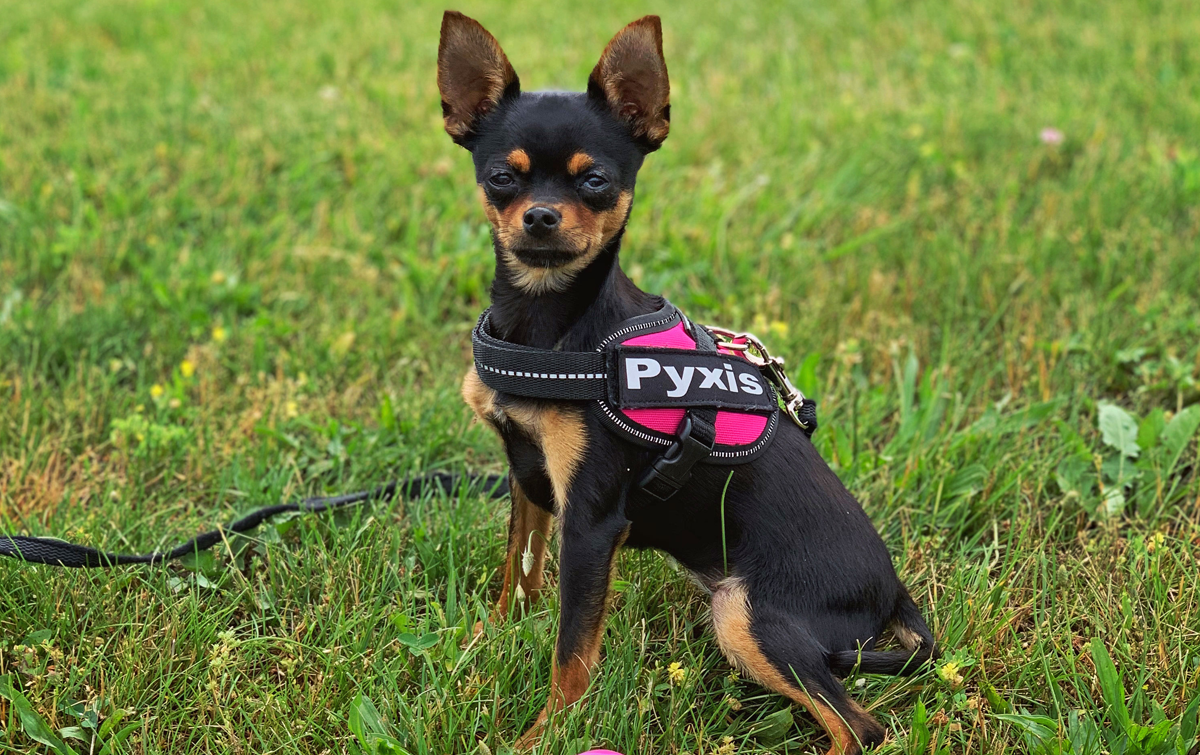 Marie Donahue & Pyxis
Trainer & Handler // AKC Sport Dog & Trick Dog
"Meet Pyxis. She is my 10 month old Russian Toy. Even at her young age, she has already earned 16 titles in AKC and DMWYD Trick Dogs and AKC, C-Wags and CPE Scent work, and Barn hunt. She is the only Russian Toy Dog that has earned her AKC Trick Dog Performer title and achieved it when she was just 6 months old.

She is such a super little dog that loves to work and perform."
Their Gear: "We use a Julius K9 Powerharness for scent work because it is the only harness I have found small enough for her. Pyxis is only 4lbs."
Submit your Featured Paws here for a chance to win next week!
Find our previous Featured Paws here.