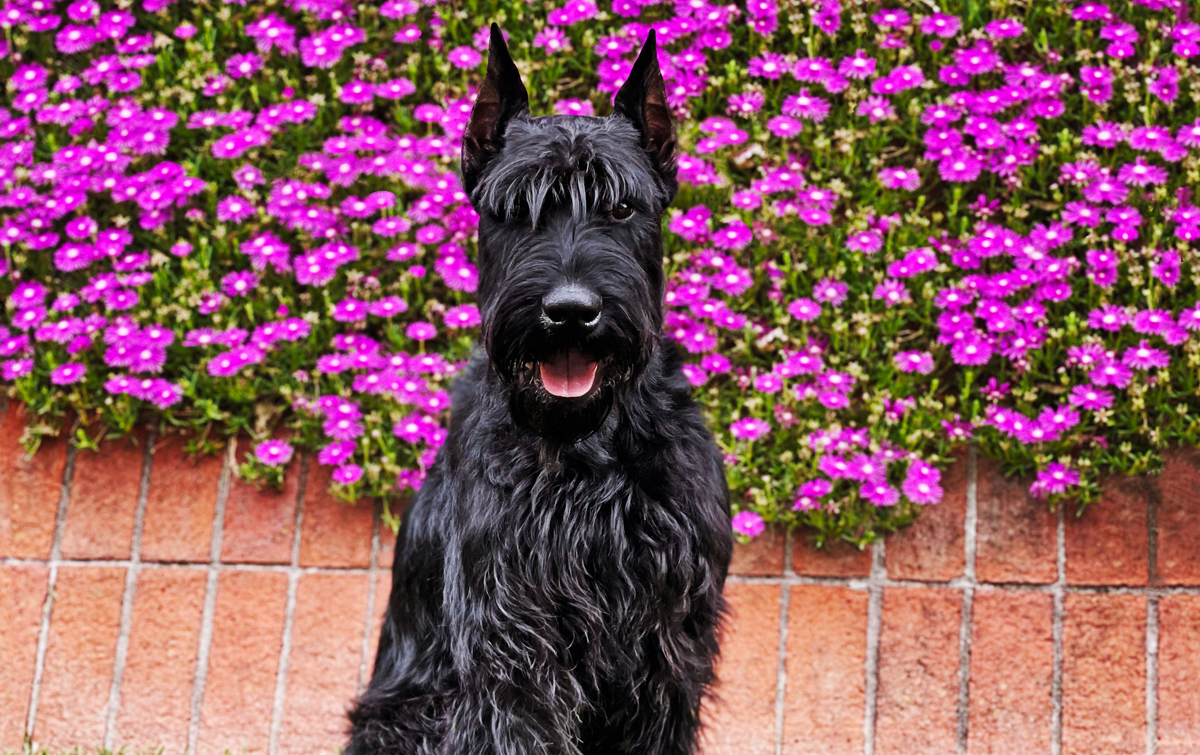 Sandra Owen & Teufel
Handler // Competition & Therapy Dog
@giantschnauzerteufel

"My fun-loving working line Giant Schnauzer will be 2 years old this week, on September 2nd.

He is a Therapy Dog that also competes; having titles in Obedience, Rally. Barn Hunt, Fast CAT, Advanced Trick Dog, Weight Pull, and Conformation. He is training for his Open Obedience Title, BH, Agility, Scent Work, Tracking, and Dock Diving. We also competed in the 4+ mile U.S. Canine Biathlon earlier this year, in Anniston, Alabama.

As a Working Dog, we try to give Teufel lots of activities to keep his mind stimulated and his body in shape. He really seems to enjoy it all, too. His favorite past time is playing with his little sister, Maize, who is a Miniature American Shepherd, working as a "goose dog" at the local golf course."

Their Gear: "We use the A-Frame walk, Agility Tunnel, Jumps, Dumbbells, and the J&J Complete Rally Kit, for training and practice. He uses the Dog Pacer treadmill when the weather forces us to work indoors. We appreciate the competition grade equipment that J&J offers, as it's helpful when preparing for trials. It doesn't hurt that J&J Dog Supplies has always provided great customer service, whether we have questions or concerns about the product(s)."

Submit your Featured Paws here for a chance to win next week!
Find our previous Featured Paws here.