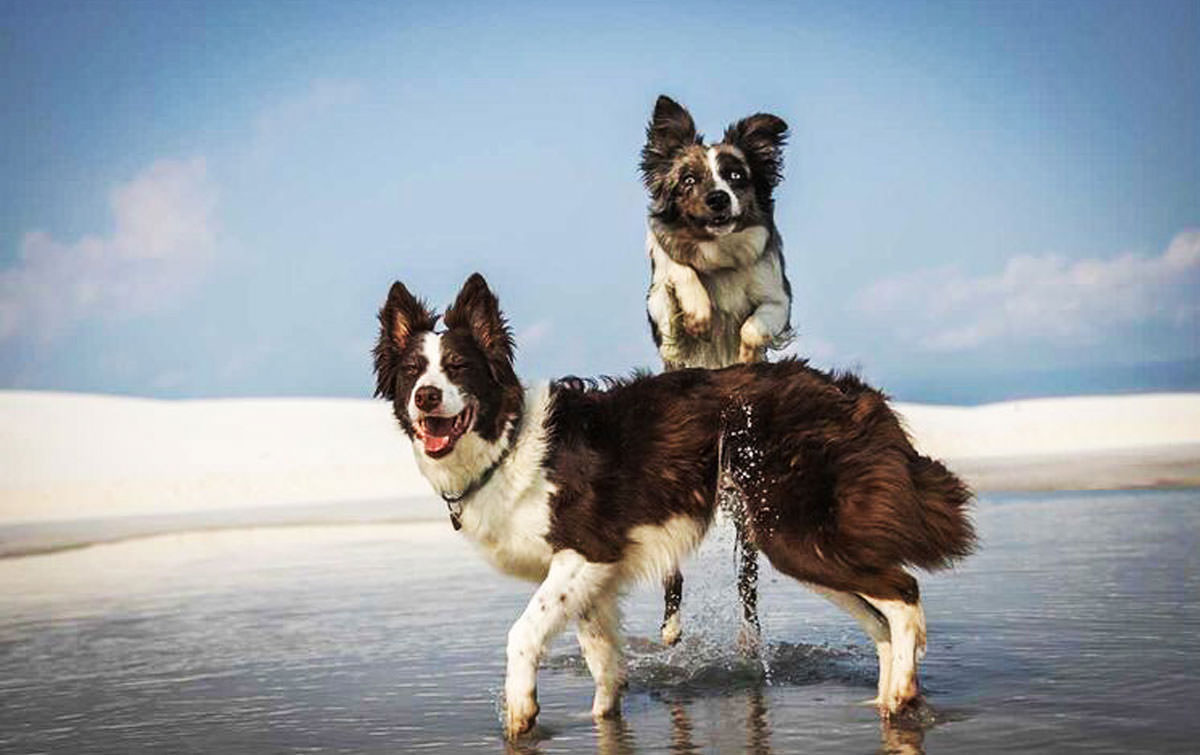 Sara Carson with Hawkeye & Marvel
Trainer & Handler // Trick Dogs
While the average dog owner may train their dogs to do simple tasks like sit, stay, lay down, heel, shake, and speak, Sara Carson never looked at dog training in that way. And, after years of experience, she has perfected her skills as a professional dog trainer; guiding her fearless pups to extraordinary talents. She has been named one of the top international trick dog trainers and has received numerous titles, awards, and recognitions for her achievements.

"Hawkeye & Marvel, two performers in my trick dog team, The Super Collies, are quite the duo! At 2 and 6 years old, these border collies travel the USA in my RV, competing in dog frisbee competitions. Both pups have qualified for three world championships this year and continue to build on their skills.

Recently, Marvel competed at the Incredible Dog Challenge in Southern California which will air on NBC in August. She's also performed in the finals of season 12 of America's Got Talent."

Apart from her travels and performances, Sara now runs a training ranch in California where she not only trains her own pack of super-intelligent dogs, but also helps other people train their pets, to deepen the bond between dogs and trainers/handlers.

When she was little, people told Sara that dog training was just a hobby, but she has turned that "hobby" into so much more... To learn more about The Super Collies, give them a follow, and download their dog training app @pupprschool."
Their Gear: "J&J dog supplies leather leashes, dog collars, and other competition training equipment."
Submit your Featured Paws here for a chance to win next week!
Find our previous Featured Paws here.