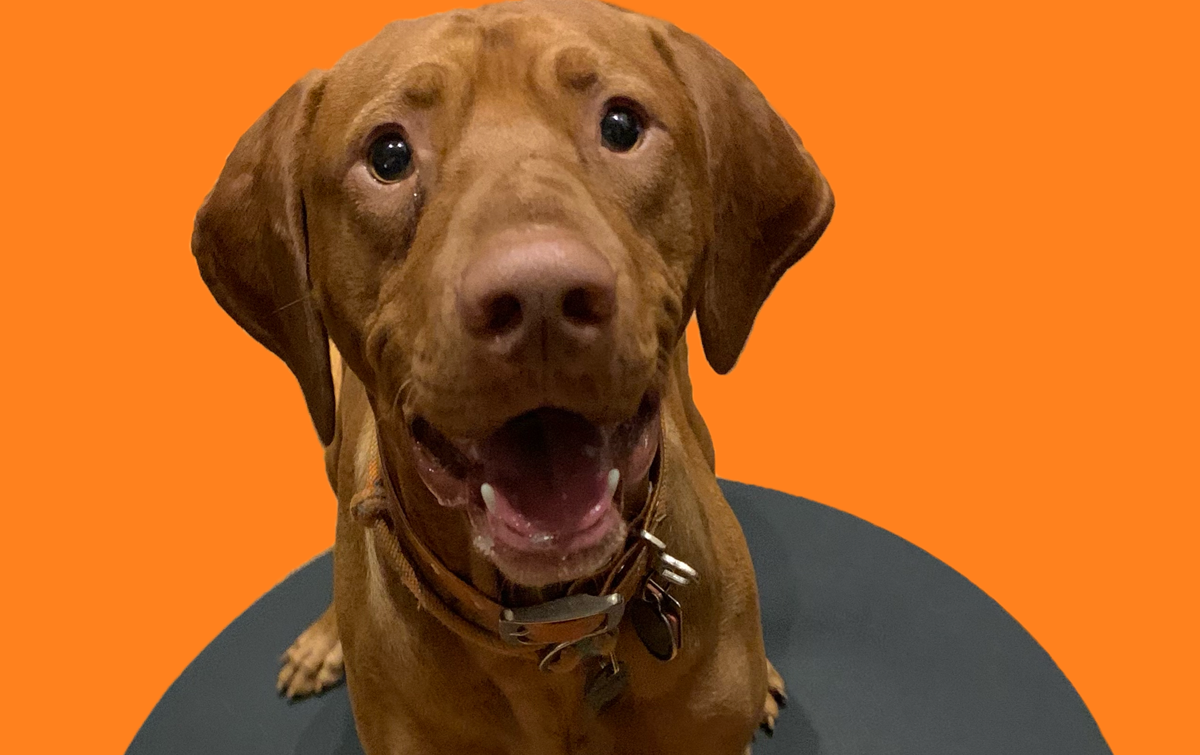 Jessica Bimmermann & Bullitt
Handler & Trainer // Canine Conditioning & Advanced Trick
"Bullitt is a 2 year old Hungarian Vizsla, that loves to get into everything! The Vizsla breed is one that I've admired my whole life for their athleticism and loving nature. From the first week we had him he has shown confidence and an intelligence that has made training both rewarding and challenging.
From the Canine Conditioning exercises that he performs on the FitPaws equipment, to agility and dock diving, this dog truly shows his athletic side. As smart as he is though, we still have to be careful not to put a steak on the counter; because if we dare turn our heads or leave the room, he is certain to help himself to a gourmet meal. Despite his penchant for taking things that he shouldn't, we love him dearly and can't imagine life without him.
He worked hard to attain his Champion Canine Conditioning Fitness Title, and he has an Advanced Trick Dog Title.
You'll see in the image below that he wasn't amused when we told him no puppaccino this time."
Their Gear: "Bullitt utilizes a lot of agility equipment from J&J Dog Supplies, but his absolute favorite piece of equipment is the large FitPaws wobble board that we purchased from you. We are very grateful you sell the FitPaws brand of equipment, and look forward to purchasing more in the future."
Submit your Featured Paws here for a chance to win next week!
Find our previous Featured Paws here.