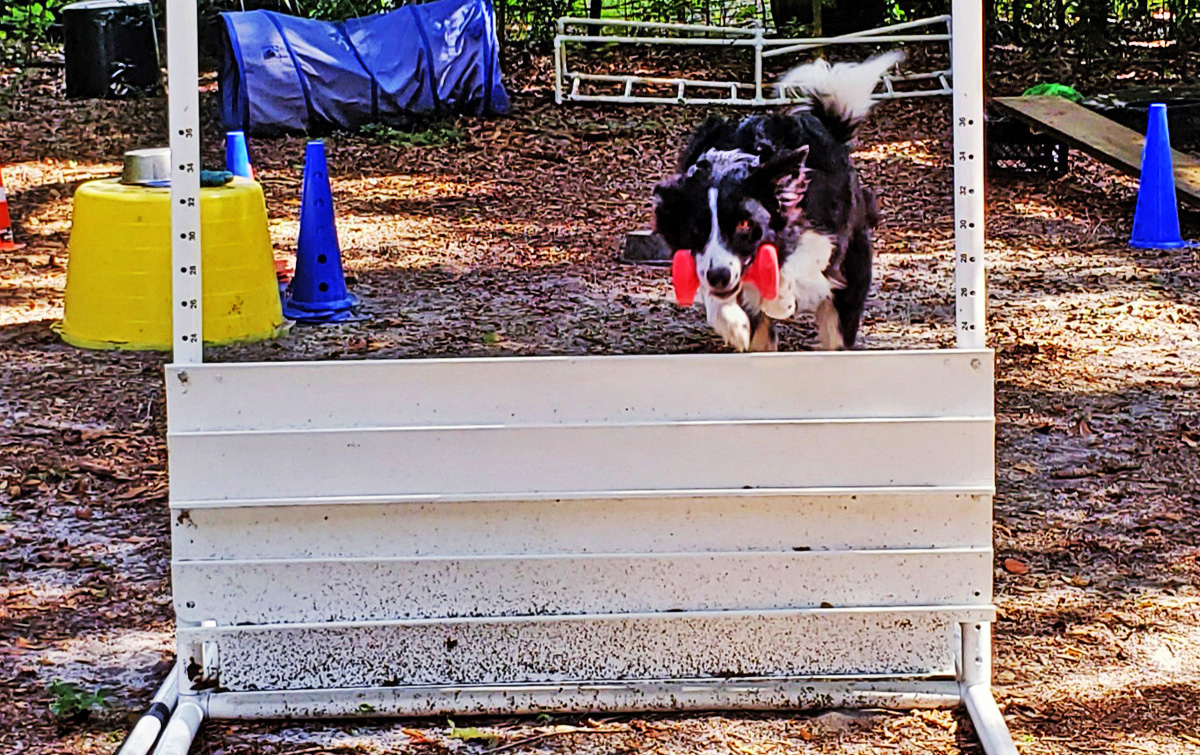 Maggie Pogue & Clare
Breeder & Trainer // Agility, Rally & Obedience, & Trick Dog
"Clare comes from a long line of dogs that l have bred over the years. In fact, she is part of a 5th generation litter with my kennel name on them.

Clare is also my "Novice A" dog, which would mean I haven't been in the competition ring much, although I am looking to change that. She is my first to earn titles with, however, I have spent a lot of time training many pups throughout my career as a breeder.

Clare is titled in Agility, Obedience and recently earned her RACH in Rally. She also has her Elite Performer Trick Title. But most of all, Clare is my best friend and constant companion. She is a feisty little ball of energy that keeps me busy and always smiling.

We love the portability of our Practijump Vinyl Jump Set, using them daily! The set conveniently comes with the broad, bar and panel jumps. We also have several of the well fitted dumbbells and the nylon mesh article bag. All of the products are well made, durable and easy to use. I highly recommend getting your competition equipment and dog gear at J&J Dog Supplies!"
Their Gear: "We use the Practijump Set daily for obedience practice along with the molded plastic dumbbells. We have an Invince-a-bell dumbbell that we use in the show ring as well as the nylon mesh article bag."
Submit your Featured Paws here for a chance to win next week!
Find our previous Featured Paws here.